Private Yoga Consult
Have Leeann all to yourself for a private yoga session in the comfort of your own home. Find the practice that works best for your body and reap the benefits of a yoga series designed for your body. Session includes 1 hour with Leeann and email support.

April/ May Group Yoga Registration
Date: Tuesdays April 3 - May 15, 2018
Time: 6:00pm - 7:00pm
Location: 9311 Prairie Valley Rd (St.Stephen's Anglican Church Hall)
Cost: $84 / 7classes
Come Discover your body! In this series of classes you will find a better relationship with your body through movement and yoga. The focus will be on myofascial stretching within yoga poses to help release tensions that are creating pain and poor postures. Good alignment, strategies to overcome pain in your body and a greater sense of your movement will be what you come away from after each session. This is not a traditional yoga class. All body types and fitness levels are welcome.

Group Yoga Class - Drop In
Drop in on currently running classes. Space is limited to allow personal attention to each of the participants.

---
Powered by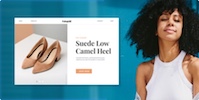 Create your own unique website with customizable templates.